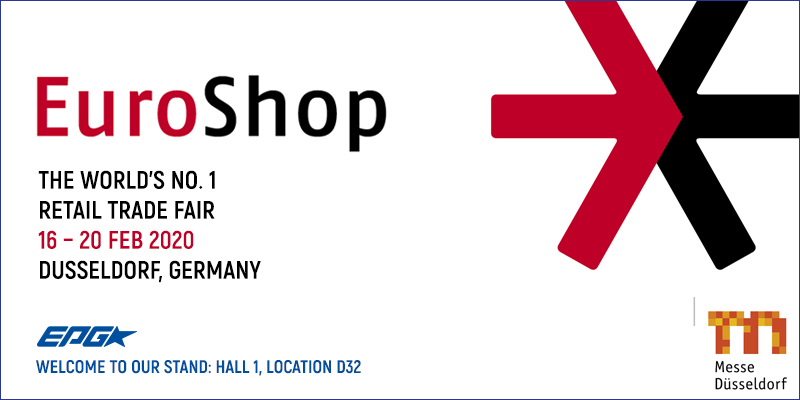 Dear Friends!
EPG (Europos Group) will participate in the largest international retail exhibition - EuroShop 2020. This event is a platform for demonstrating the innovations and solutions necessary for successful retail sales. You can find out the most current trends in the field of sales and advertising in retail.
EPG present a wide range of:
The exhibition will be from February 16 to February 20, 2020, at the Messe Düsseldorf exhibition complex, Dusseldorf.
Opening hours: 10:00 - 18:00.
EPG's stand will be in Pavilion 1, location D32.
Additional information about the exhibition: https://www.euroshop-tradefair.com/