White new design wobbler fits onto scanner rails from 30-39mm depth. It is designed with a flexible connector to achieve maximum movement for your in-store promotional message. Card gripper holds material up to 0.8 mm thick.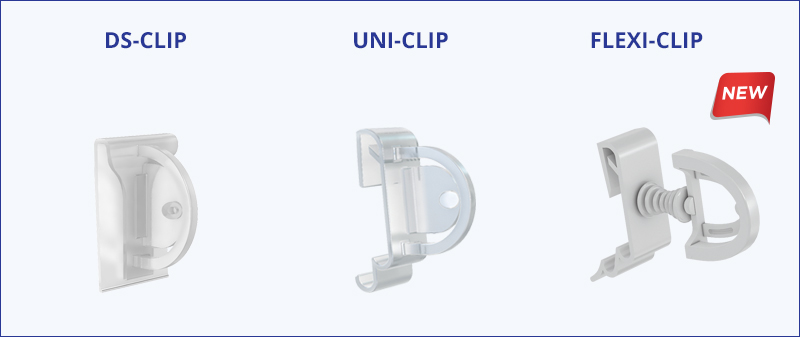 The new FLEXI-CLIP holder expands the line of well-known shelf stoppers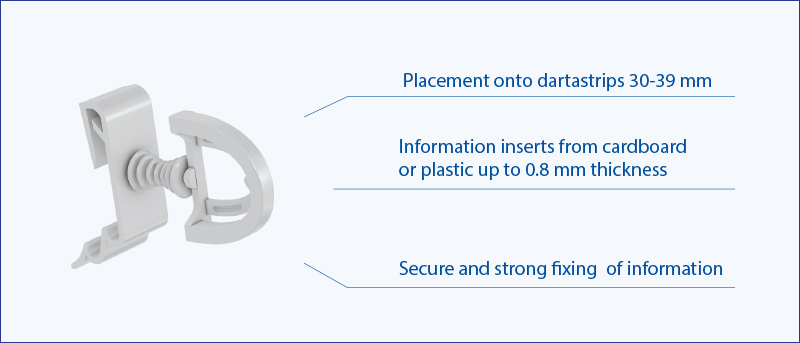 Placement onto dartastrips 30-39 mm
Information inserts from cardboard or plastic up to 0.8 mm thickness
Secure and strong fixing of information.
Holders of advertising stoppers from EPG:
• easy and convenient placement of shelf-stoppers on a shelf next to the goods,
• reusable use
• does not require fixing on adhesive tape and leaves no residue after removal